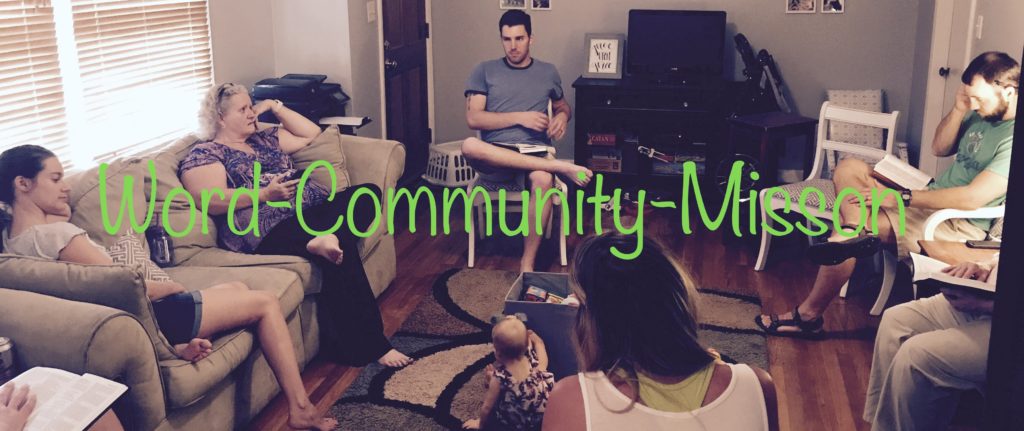 Community Groups are where we work out our church focus for life together as the body of Christ. We call it Word, Community, and Mission. Typically we gather together for fellowship and discussion of the sermon on Sunday, as well as encouragement and prayer for each other. All ages are welcome. We currently have two community groups that meet in Church member's homes on Thursday evening and Sunday evening, respectively.
Word: In the smaller group we seek to go deeper into the sermon text from the previous Sunday and discuss how we apply it in our lives.
Community: We recognize that we cannot remain faithful in following Christ on our own, and so we confess our failings to each other, encourage each other, and share how God is working in our lives.
Mission: Our outward focus where we talk about and help each other live to intentionally share the gospel and bring lost people to Christ, for the sake of the glory of God.
For information on Community Groups, please contact Chris Stokes csstokes89@gmail.com