Clairmont's Kid's Ministry seeks to…
Equip and mobilize the church for winning and raising young people within Clairmont's sphere of influence who:
Have a biblical view of God, themselves, and the world.

Become Spirit-filled prayerful followers of Christ.

Find their greatest joy in God and His Word.

Mature as disciple-making disciples of Christ.

Grow a heart for the nations.
Kids' Community is focused on planting the Gospel in the lives of children at Clairmont. Using biblically robust curriculum called Praise Factory, we aid families in continuing to impart right thinking about God, as well as, encouragement to memorize Scripture and live out one's faith.
We believe that the primary place children should hear and see the Gospel is in the home. God's word teaches parents and families, who are followers of Jesus, to instruct their children in the ways the Lord, faithfully sharing the gospel with them through their lives and through their words, asking God to cultivate faith in their young hearts. In addition to the role of the parents and guardians, we love that God gives the church the privilege of supplementing their effort in the home with intentional investment in their children when the body of Christ gathers corporately.
At Clairmont, we have two great opportunities for children to be taught God's Word and learn to live out what they learn in fun and engaging ways.
Praise Factory (for children aged 4 through 6th grade)
Sunday mornings from 9:30-10:30
Praise Factory is a small group classroom setting that is safe and age appropriate for every child.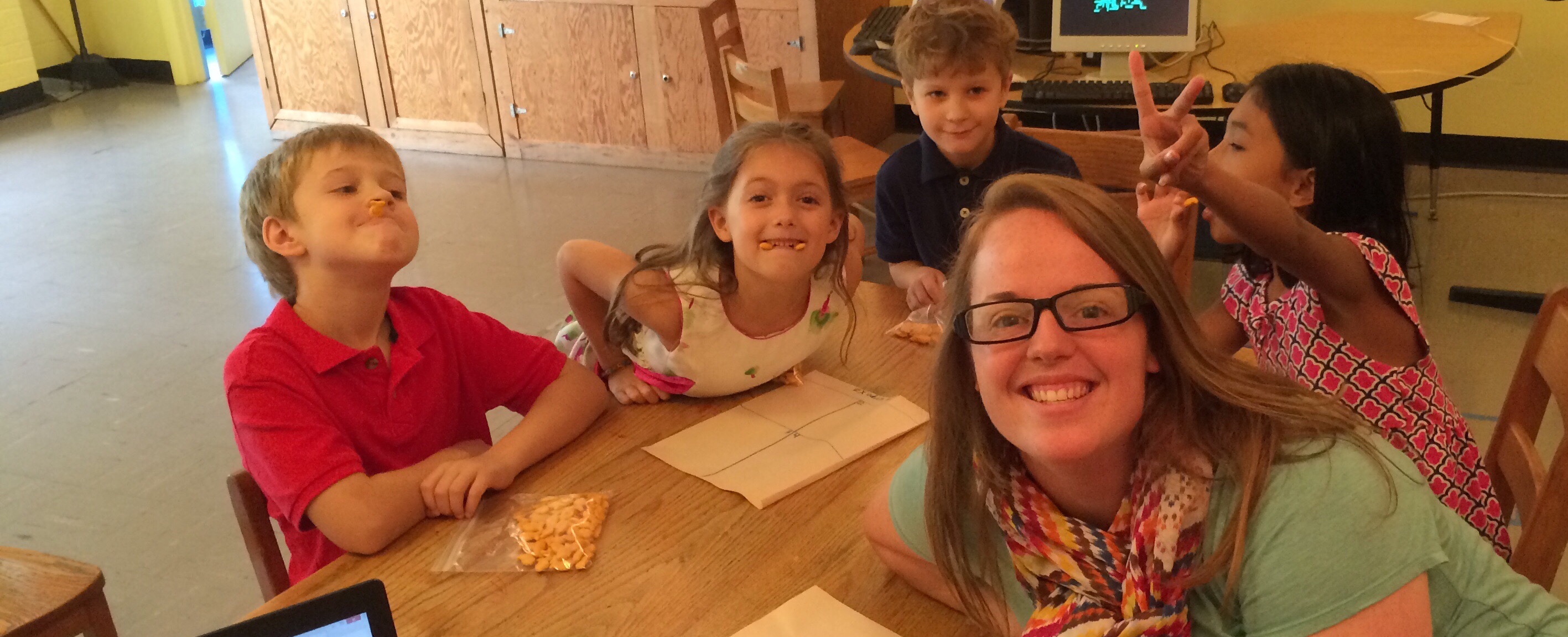 Childcare (for infants through 3 years old)
During the Praise Factory hour (9:30-10:30am), as well as, during Sunday morning worship (10:45am), we offer childcare for families with very young children.  We desire to bless families with a safe space for their youngest while they worship and are encouraged from the Word with other families in the sanctuary. We also value the opportunity to bless the little ones God brings into our church family with care, intentional engagement, prayer over their lives — that they may grow to know Christ — and by modeling the love of God to them.